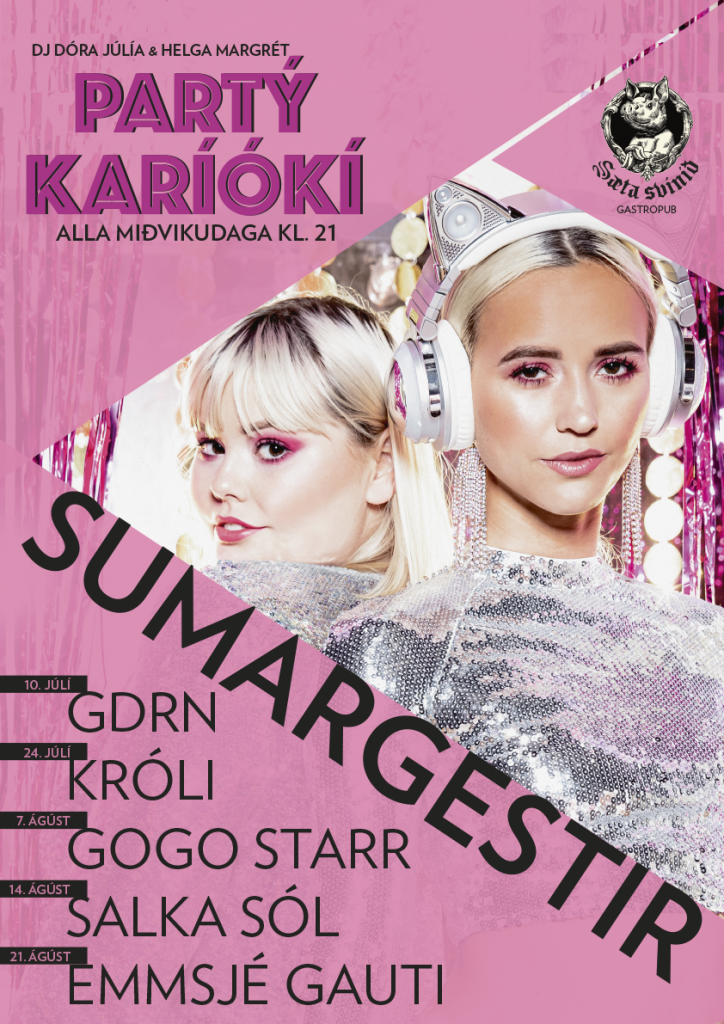 Party karaoke on Wednesdays
The super sister duo and karaoke divas DJ Dóra Júlía and Helga Margrét are the fabulous
hosts of party karaoke in the basement on Wednesday nights at 21.00.
This summer they will welcome famous Icelandic guest hosts on selected dates.
Everybody is welcome and all that brave the stage get a fun prize !